It's hard not to think about the Energizer® bunny when you think about Reba McEntire.  She just keeps going, and going and going.  Only it appears as if Reba is gaining more passion and energy with time.  Reba's 34th album, All The Women I Am, hits stores today and features 10 brand new tracks including the hit lead single "Turn On The Radio."  This song recently went Top 10 on the charts marking the 59th time in her career she's entered that territory, and continues her reign as the female artist with the most Top 10s in the 67-year history of the Billboard Country Songs Chart.
Who better to give you a guided tour through her new album than Reba herself.  Kick back and watch the video clip below as Reba shares stories behind all the songs featured on The Women I Am.  After you watch the clip,  click on each of the tracks and, as Reba shares in her liner notes with the CD, "let your mind paint the video for each of the songs you're fixing to hear.  Some sad, some happy and some that'll make you go 'hmmmmm'."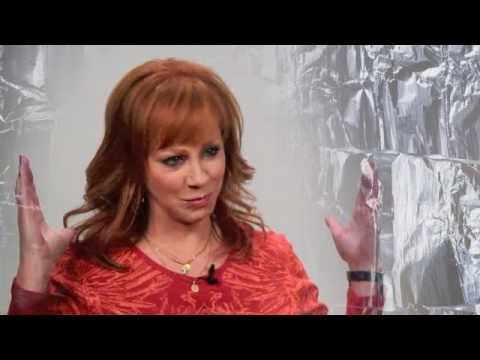 TRACK 1: "Turn On The Radio" -  written by Cherie Oakley, Mark Oakley and J.P. Twang
Audio clip: Adobe Flash Player (version 9 or above) is required to play this audio clip. Download the latest version here. You also need to have JavaScript enabled in your browser.
TRACK 2: "If I Were A Boy" - written by Brittany Jean Carlson, Toby Gad 
Audio clip: Adobe Flash Player (version 9 or above) is required to play this audio clip. Download the latest version here. You also need to have JavaScript enabled in your browser.
TRACK 3: "The Bridge You Burn" – written by Tony Martin, Wendell Mobley and Neil Thrasher 
Audio clip: Adobe Flash Player (version 9 or above) is required to play this audio clip. Download the latest version here. You also need to have JavaScript enabled in your browser.
TRACK 4: "Cry" – written by Brandy Clark and Shane McAnally 
Audio clip: Adobe Flash Player (version 9 or above) is required to play this audio clip. Download the latest version here. You also need to have JavaScript enabled in your browser.
TRACK 5: "When Love Gets A Hold Of You" – written by Jessi Alexander, Gary Nicholson and Jon Randall 
Audio clip: Adobe Flash Player (version 9 or above) is required to play this audio clip. Download the latest version here. You also need to have JavaScript enabled in your browser.
TRACK 6: "Somebody's Chelsea" – written by Reba, Liz Hengber and Will Robinson 
Audio clip: Adobe Flash Player (version 9 or above) is required to play this audio clip. Download the latest version here. You also need to have JavaScript enabled in your browser.
TRACK 7: "All The Women I Am" – written by Kent Blazy, Marv Green and Shane McAnally 
Audio clip: Adobe Flash Player (version 9 or above) is required to play this audio clip. Download the latest version here. You also need to have JavaScript enabled in your browser.
TRACK 8: "The Day She Got Divorced" – written by Brandy Clark, Shane McAnally and Mark D. Sanders 
Audio clip: Adobe Flash Player (version 9 or above) is required to play this audio clip. Download the latest version here. You also need to have JavaScript enabled in your browser.
TRACK 9: "A Little Want To" – written by William Brice Long and Terry McBride 
Audio clip: Adobe Flash Player (version 9 or above) is required to play this audio clip. Download the latest version here. You also need to have JavaScript enabled in your browser.
TRACK 10: "When You Have A Child" – written by Tom Douglas 
Audio clip: Adobe Flash Player (version 9 or above) is required to play this audio clip. Download the latest version here. You also need to have JavaScript enabled in your browser.
Reba is GAC's Fan Focus artist for November.  Be sure to visit Reba's artist page to watch the video for "Turn On The Radio" and a collection of exclusive interview clips from her recent trip to the GAC studios.  You can also browse her new photos and take our Reba Trivia Challenge.
And don't forget to leave me a comment below and let me know what you think of Reba's new album and talk about your favorite tracks!
Click here to order All The Women I Am now »