Josh Turner has a voice ready made for songs like his latest single "I Wouldn't Be A Man." When it came time to put the concept together for the song's video, I'm sure it was a quick calculation.  Combine Josh's rugged good looks and deep baritone with the song's steamy lyrics, add a moonlit night and cap it all off by casting his beautiful wife Jennifer as the leading lady.  The end result — a romantic, classic video about a man hopelessly in love with his woman.  So in love that, as the song's lyrics say, " I wouldn't be man if I didn't feel like this.  I wouldn't be a man if a woman like you was anything I could resist.  I'd have to be from another planet where love doesn't exist."
The video just made its world premiere on VEVO and you can watch it right here in the player below.  Check it out then leave me a comment and let me know what you think about the song and video.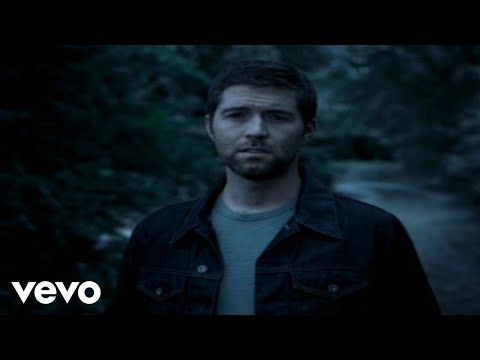 "I Wouldn't Be A Man" is featured on Josh's current album Haywire which was released back in February of this year. Check out photos, exclusive interview clips, trivia and more in Josh Turner's official GAC artist section.