If you took Alan Jackson's video for "Chattahoochee" and threw it in a blender with the Rascal Flatts video for "Summer Nights" you'd come out with something looking very close to Jake Owen's new video for "Barefoot Blue Jean Night."  And that's not a bad thing.
The video, shot at Center Hill Lake just outside of Nashville, finds Jake showing off some impressive wakeboarding skills.  Plus, the video has his real-life girlfriend playing the part, and it appears she can hold her own on a board, too!
The catchy summertime anthem has been climbing the charts and is the debut single from his upcoming third studio album.  Barefoot Blue Jean Night is set to hit stores on August 30th.
Check it out here then leave us a comment below and let us know what you think!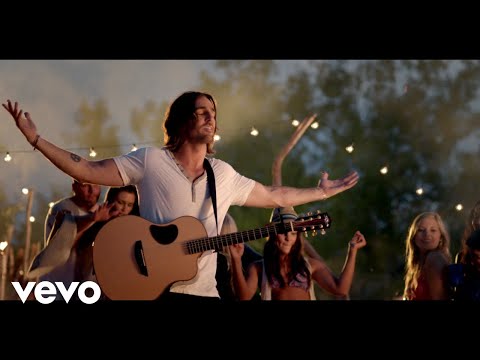 MUST-SEE PHOTOS!
Check out these shots of Jake on stage with Keith Urban at CMA Music Fest »