The Pistol Annies just launched their debut video for "Hell On Heels" on VEVO.  The gritty video does the song justice and gives fans a glimpse at the chemistry of this dynamic trio comprised of Miranda Lambert, Ashley Monroe and Angaleena Presley.  The stylized clip, directed by Becky Fluke,  mixes vintage looks with performance and behind the scenes footage.  The ladies take turns swapping the forboding lyrics, each round laying down details of the unfortunate demise of an unsuspecting man that crossed their path.
For Miranda's final turn, the lyrics say it all — I got a pink guitar, a Lincoln Town Car/From old what's-his-name I met in a bar/Got a high-rise flat in Hollywood/From a married man wasn't up to no good/I'm hell on heels, baby I'm comin' for you.
"Hell On Heels" is the title track to their 10-song album that will be available starting on August 23 at all digital retailers. The physical CD is available online at www.pistolannies.com.
Watch the Pistol Annies video for "Hell On Heels" here: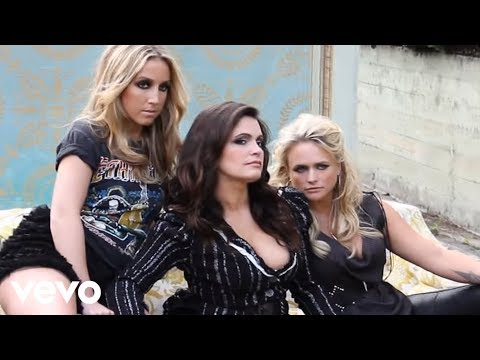 Leave us a comment below and let us know what do you think of the Pistol Annies and their "Hell On Heels" video.
MORE PISTOL ANNIES…
Check out GAC's Pistol Annies photo gallery »
The Pistol Annies each have a nickname — find out what they are »