Aaron Tippin earned a PhD, Merle Haggard's got the blues and Travis Tritt asks for mercy. When it comes to country music, the working man is one busy guy. But only a few artists can "bring home the bacon and fry it up in a pan" in their videos. We worked overtime to come up with the top country music videos in which a star takes on the role of "Regular Joe." In no particular order, here's our Top 10 (plus a couple extras). If you don't see your favorite on the list, let us know by leaving a comment below!
"Is There Life Out There" – Reba McEntire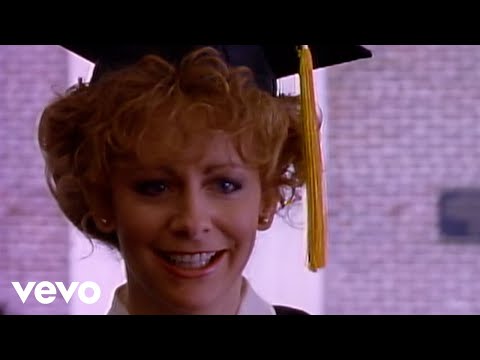 It's 1991, and Reba is working her way through school as a part-time waitress and full-time mother. You'd think with '90s megastar Huey Lewis as her husband, she could afford a little help. More a short film than a music video, her acting led to the starring role in an actual TV movie by the same title. According to Reba, the song has inspired many women through the years to go back to college.
---
"40-Hour Week" – Alabama

Randy Owen's a welder, Jeff Cook's a truck driver, Mark Herndon's a coal miner and Teddy Gentry is the "one out in the warehouse bringing in the load." Be sure to catch his wink. But there's no doubt that the hardest workers in this video are the dancers. It's like a "Fame" factory!
---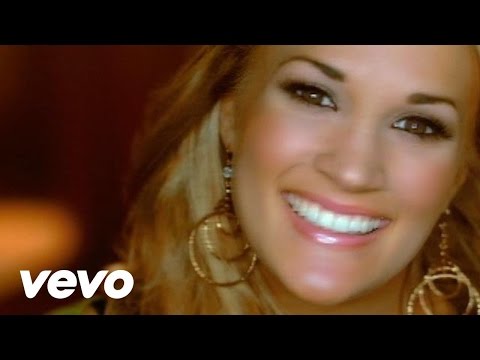 From flight attendant to painter, firefighter to welder, Carrie is a jack of all trades in this fun clip. The costume changes alone are a full-time job. Check out all of Carrie's occupations HERE!
---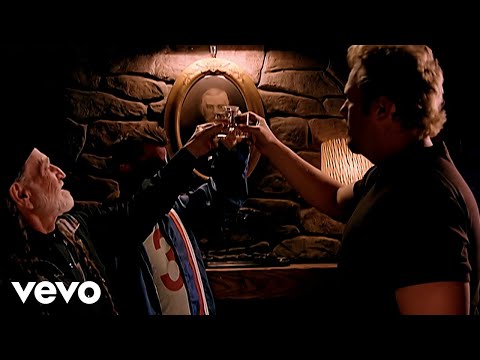 This is an action-packed mini-movie, where Toby plays a police detective and Willie is his detective dad who comes out of retirement to help catch the bad guy. Actor Colin Nemec plays Toby's sidekick, but that soul patch of his almost grabs more "face time" than the rest of him!
---

Word is the wardrobe assistant rubbed real manure on Rodney to make this video look authentic. Watching him throw hay bales, feed livestock and drive an old tractor is "real" enough for me, thank you very much. But there's a bonus in the end – Rodney gets to cozy up to his real-life wife!
---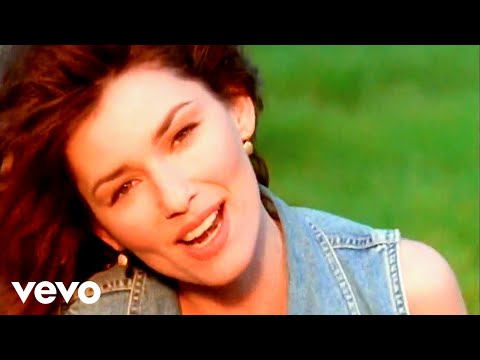 Shania definitely works it in this classic clip. She rounds up cattle, pitches hay and gives her horse a bath. She's even taught the horse to hand her a towel!
---
"Every Light In The House" – Trace Adkins

Trace punches a time clock at his day job and spends his free time as an electrician lighting up the way home for his sweetheart. Luckily all that labor pays off.
---
"If Heaven Wasn't So Far Away" – Justin Moore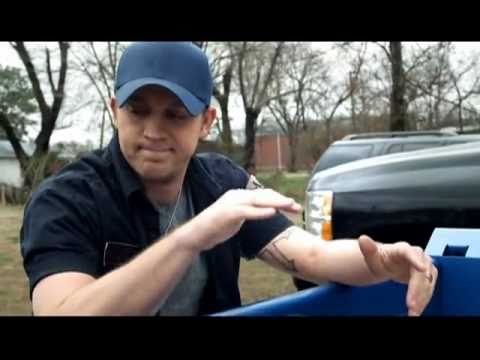 OK, so to be honest he's not much of a mechanic. I mean, he shows up at the garage but barely gets his hands greasy before he takes off for the day. Guess that's why he's paid to be on our radio and not under our hood!
---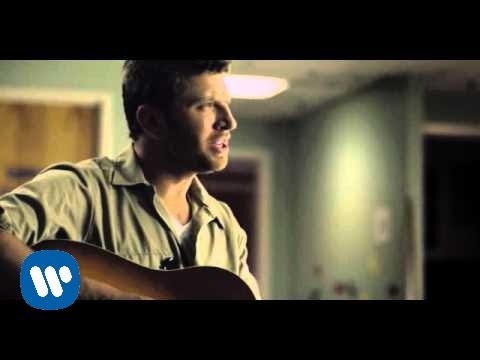 Brett cleans the floors and looks after residents of a home for the elderly in this bittersweet clip.
---

Aaron's played a lot of working roles in his videos. He's been a sexy handyman longing for the woman of the house in "That's As Close As I'll Get To Loving You," part of a crew that builds the tent he then performs under in "Workin' Man's PhD., and in "Kiss This," he's the bartender who serves shots to a runaway bride – and later serves as the driver of her getaway car.
---
"The Way You Love Me" – Faith Hill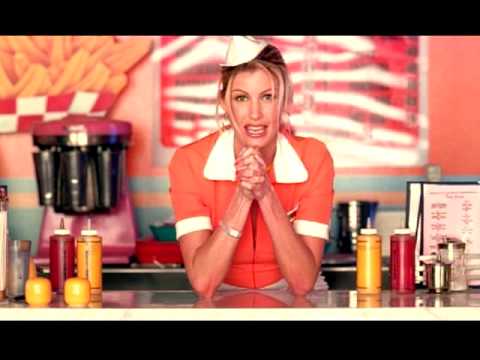 Her nurse is a little naughty and her police officer's alter-ego is catwoman. Hmmm…. Well, whatever, she kisses a Chihuahua and that's hard work by anyone's standards.
---
"Stuck Like Glue" – Sugarland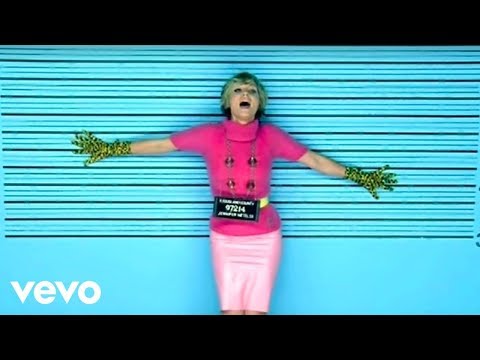 Technically this "job" doesn't come with a paycheck, but Jennifer Nettles as a professional stalker is money — funny money — in this video. Plus, she had to work up a sweat dancing like that in a turquoise unitard.
Great American Heroes!
Great American Heroes follows country singer and philanthropist Trace Adkins as he embarks on a nationwide concert tour, taking the time to meet some hard-working local heroes. They are the ordinary people who do extraordinary things! Tune in to see the series on Wednesday nights at 8p ET.  More details and full schedule »