Blake Shelton's new video, "God Gave Me You," was recently released and shows a softer side of Blake on a song he says is very personal to him. Blake took time out after the video shoot to give a little inside information on the song and video.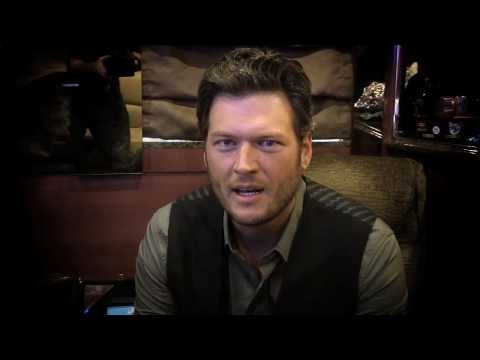 The video features footage from a few days prior to Blake and Miranda Lambert's wedding, showing part of a touching message to Blake from Miranda. The video also includes other relationships that have an impact in everyday life, whether it's between a mother and daughter or two complete strangers thrown together by circumstance.
Watch the video below and let us know what you think! See our photo gallery of Blake & Miranda! >>
To see Blake in his 'natural habitat,' be sure to tune in for the premiere episode of Tom's Wild Life on Sunday at 9/8 CT! Tom McMillan, who runs a successful outfitting business and doubles as Blake's best friend, joins Blake on tour and later the pair meet up with Miranda for a whirl of chaos that includes vehicle mishaps, deer hunting, cattle roping, stubborn horses and a down-home Halloween party. You won't want to miss it!