Hank Williams Jr., Jessi Colter, Shooter Jennings, Jamey Johnson, and Josh Thompson will all be a part of radio special set to air on SiriusXM's Outlaw Country (Channel 60). Filmed in front of a live audience at the SiriusXM Music City Theatre in Nashville, the special features music from WAYLON: The Music Inside, a three-volume collection dedicated to Waylon Jenning's music.
Read our review of The Music Inside: A Collaboration Dedicated to Waylon Jennings, Volume II >>
Hosted by Outlaw Country's Hillbilly Jim, the artists share stories and songs from the stage, accompanied by guitar legend Reggie Young and his wife Jenny on cello. Audience members include Billy Joe Shaver, Cowboy Jack Clement, and Waylon's longtime drummer/producer, Richie Albright.
Watch a preview of Hank Jr. performing "Waymore's Blues."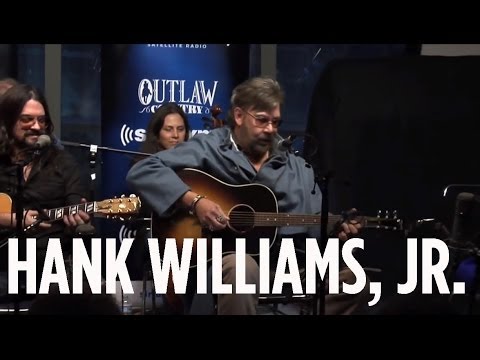 Waylon: The Music Inside, Volume II, is set to release on February 7. The second of the three part series, the album features some of country's biggest stars performing the songs Waylon made famous. Dierks Bentley, Justin Moore, Hank Williams Jr., Jessi Colter, Montgomery Gentry, Jewel, Jack Ingram, Colt Ford, Josh Thompson, Pat Green and Wyatt McCubbin are all included on the project.
The SiriusXM special premieres on February 4 at 4/5 CT and will re-air on Outlaw Country throughout the week.