Most high school proms have a deejay or maybe a local live band providing the night's music, but how cool would it be to have Lady Antebellum perform instead? That's what the band is offering with their 'Own The Night With Lady A At Your Prom' contest. The winner will receive a 45 minute set from Lady A at their prom event – junior, senior and even reunions are all eligible.
To enter, submit a YouTube video explaining why you and your hometown should have Lady Antebellum at your dance. The trio wants to know about your school, the community and what it would mean to have them play your prom. Videos will be judged 5 percent on creativity, 20 percent on originality, 20 percent on event/school/town pride and 10 percent on video quality. The most creative fan will win.
Watch this video announcement from Lady A that provides all the details on how you can enter!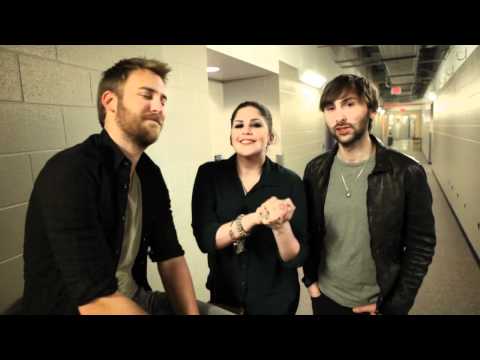 Entries must be submitted by March 16th and the winner will be announced March 20th. Besides a performance, the winner will receive two meet-and-greet passes before the performance and all prom event guests will receive free admission. For more information, visit their website.
Watch our exclusive streaming interview clips with Lady A »
Check out photos of Lady A in our official photo gallery »