Kix Brooks released his first Artist Nashville solo single, "New To This Town," featuring Joe Walsh of The Eagles, to country radio this week. The song was Billboard's most added song and Country Aircheck's second most added song with a total of 48 stations playing the track in their playlists.
"The single's title, 'New To This Town,' pretty much says it all," Kix said. "I'd written the song with some old friends and wanted to put it down while it was fresh in my mind. It was as if it were meant to be. Then it was mentioned, 'some Joe Walsh sounding slide' would sound great on the track. What are the chances the man himself would be generous enough to help me out! What you hear today is a lotta luck and a little bit of magic. You can't go back, but finding a place to start over is what makes life worth living – I'm really excited!"
Listen to "New To This Town!"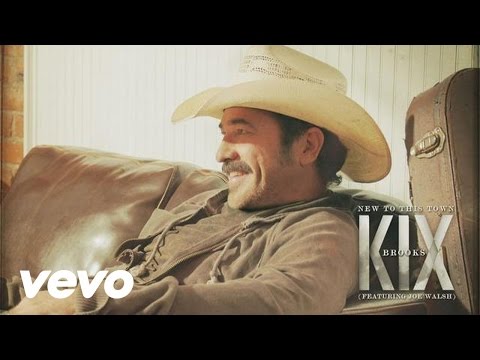 Kix co-wrote "New To This Town" with his longtime friends Marv Green and Terry McBride. Fans can download the single on iTunes now and it was named USA Today's Pick of the Week in their current issue.