David Nail filmed the video for his latest single, "The Sound of A Million Dreams," at the historic Alabama Theater in Birmingham, Alabama, which was constructed in 1927. The video doesn't have a storyline, instead choosing to focus on the powerful lyrics of the song and some of David's most treasured memories.
The video begins with video footage of a six-year-old David being introduced to play drums with an orchestra before shifting to the theater, where a grown David is seated center stage. David's band members gradually join him onstage as the song plays with videos and photos from throughout David's life flashing in the background, including images from his childhood and video from his wedding day.
As the video wraps, home video footage of David's grandfather holding David's first No. 1 plaque for "Let It Rain" plays. In the clip, his grandfather tells him how proud he is and promises to join David in Vegas the next time he's out there.
Watch the video: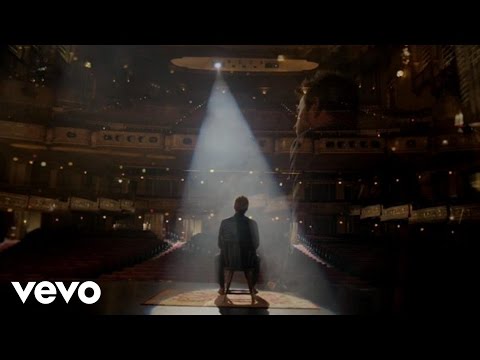 David Nail is currently on tour with labelmates Billy Currington and Kip Moore. "The Sound of a Million Dreams" is at radio now.