Keith Urban took the stage with The Rolling Stones last Friday night at the Los Angeles Staples Center for their 1978 hit "Respectable." Keith swapped vocals with lead singer Mick Jagger while also trading guitar riffs with Keith Richards and Ron Wood. It was a night Keith won't soon forget.
"If I had have been offered either a trip to the moon or sitting in with The Stones, I would still have been strapping on my Tele saying screw the moon," he said.
Watch the video of Keith's performance below: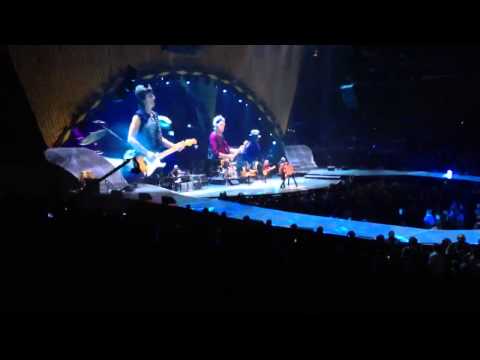 Keith will kick off his Light the Fuse Tour in Cincinnati, Ohio on July 18.