Peyton Manning traded his football for a microphone during his Annual Charity Gala in Indianapolis, Indiana recently where Luke Bryan was on hand to perform for the crowd. Peyton and Luke took the stage together at one point for a rendition of "Folsom Prison Blues" which Luke caught on camera for the latest episode of his web series, LBTV.
"He said he was going to keep his day job," Luke said after their performance. "I won't be throwing a football anytime soon either."
Watch Peyton and Luke perform below: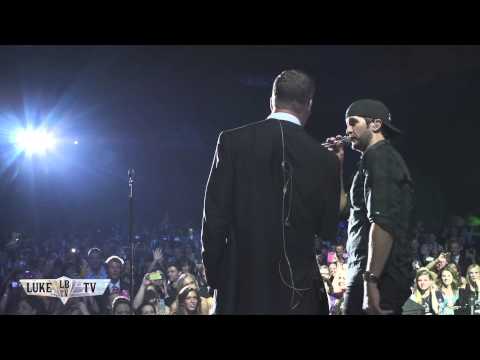 What do you think? Should Peyton stick to playing football or does he have a second career as a country music star?