Eli Young Band hits the town in their new music video, "Drunk Last Night." The clip starts with a jagerbomb – a sure sign of what's to come. The band orders round after round, getting a little looser – and flirting more and more with the bartender – with each shot of whiskey.
Instead of a "party too hard" theme though, the video explores the aftermath of having a few drinks too many. The band's Mike Eli is having a great time, dancing with pretty girls and hanging out with his friends. Soon though, the alcohol reminds him of problems in his love life. He picks up the phone, drunk dialing a woman who is sound asleep. Does he have to face the consequences come morning? Watch the video to find out!
Watch the video below: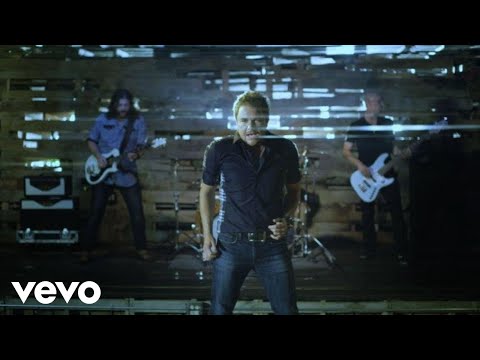 "Drunk Last Night" is the lead single from the band's upcoming album. While no release date has been set, the group is hard at work in the recording studio.