Lady Antebellum has released their new single, "Compass." Available on iTunes now, the single will be included on a special edition of Golden Deluxe, out November 12. The trio's recent break from the road has given them time to explore new musical boundaries, resulting in a studio session that produced a song they couldn't ignore.
"We've had a lot time off from the road this summer to focus on our personal lives and really clear our heads…we've never done that before," Charles Kelley said. "That break was more beneficial than we ever thought it would be and through some experimentation in the studio with Nathan Chapman, we found this new song that we knew we had to really dig into."
Listen to "Compass" below: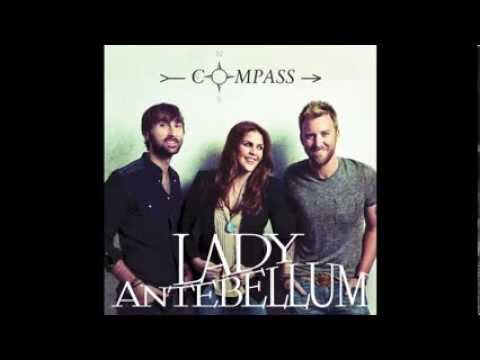 "It was love at first listen with 'Compass,'" Dave Haywood said. "You hear people talk about songs they knew they couldn't live without, and this is one of them for us. Once we all got in the studio to record our parts and really work with the instrumentation, it took on an energy that felt really fresh and different. We tried some new things vocally, and by adding foot stomps and hand claps to the acoustic sounds of the banjo, fiddle and mandolin, it really turned into something special."
"I immediately fell in love with the spirit of the song," Hillary Scott added. "As we made it our own, we decided we had to share it with the fans immediately. We just couldn't wait! They've been so patient with us over the last few months as I've begun a new chapter in my life personally. Everything takes on new meaning once you have a child, and now I can hear the message of the song through Eisele's ears too. It opens up a whole new world to you as an artist."
Lady Antebellum's time off the road is winding down. They will launch their Take Me Downtown Tour on November 8 in Southaven, Mississippi.