Hunter Hayes and Jason Mraz invited seven top YouTube artists to take part in their rendition of Hunter's latest single, "Everybody's Got Somebody But Me." The artists also participated in an innovative one-take mash-up video.
The video features breakout YouTube stars as well as more established musicians. The mash-up, as well as a behind-the-scenes look at creating the video that incorporates each artists' rendition of "Everybody's Got Somebody But Me," was featured on the front page of the Business section of the Los Angeles Times.
Watch the mash-up video below: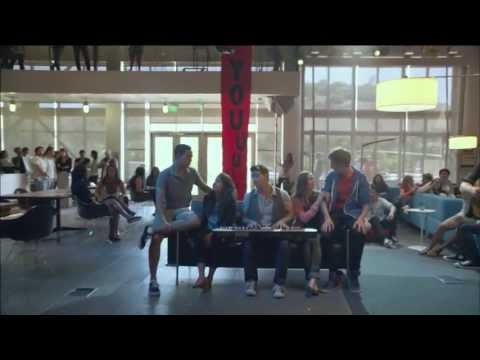 The project was produced by YouTube star Kurt Schneider and features two new Warner Bros. Records acts, Echosmith and Brandyn Burnette. All participants in the video traveled to Los Angeles over the past two weeks for the one-take video shoot at the YouTube Space LA.