Two country music legends have teamed up to record a rendition of a classic. Hank Williams, Jr. and Merle Haggard went into the studio to re-record the 1980 hit "I Think I'll Just Stay Here and Drink" for Hank Jr.'s latest studio album, Old School New Rules.
"Merle is one-of-a-kind," Hank Jr. said. "His music resonates with fans just like mine does. Making this song was simple, it maybe took two takes. Then we spent the rest of the time laughing and telling old road stories. Merle and I are for the everyday working man and that's something we have in common."
Watch a video of Hank Jr. and Merle in the studio below: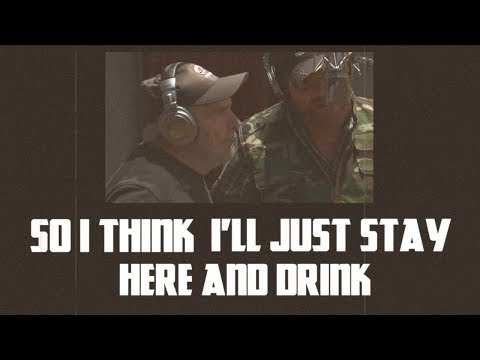 Hank Jr. will perform at the fifth annual "Bash on Broadway" in downtown Nashville on New Year's Eve. Before the show, he will receive the 2013 Operation Troop Aid Patriot Award in recognition of his support of those serving in the military, their families and his continued patriotism.