Keith Urban took fans behind the scenes this week to show where he spends his downtime when he's not performing or working on American Idol. In his latest web clip, he showed fans a row of RVs belonging to his fellow judges before making his way to his home away from home – a U-Haul cargo trailer.
Inside the trailer, Keith has everything he needs. There is a place to sit, his wardrobe, snacks and of course, his guitars. He's also got a pretty great boom box that happens to play Keith Urban hits! Watch the video below for the full tour.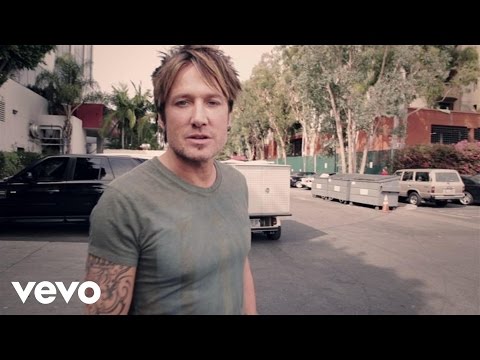 Keith will hold his fifth annual We're all 4 The Hall benefit concert with Vince Gill on May 6 at Nashville's Bridgestone Arena. He will then hit the road in July for his Raise 'Em Up Tour. His latest single, "Cop Car," is in the Top 20 at radio.