Keith Urban and wife Nicole Kidman are in their native Australia where Keith is wrapping up the final leg of his Light The Fuse Tour. Recently, the couple visited Monash Children's Hospital in Melbourne and while there, they toured the new neonatal ward, spending time with children diagnosed with cancer and other life-threatening illnesses.
Parents of two young daughters, Keith and Nicole connected with the patients and their families. At one point, Keith picked up a guitar and an impromptu sing-a-long of "Amazing Grace" broke out with Nicole joining her husband in singing the hymn. Watch the video below: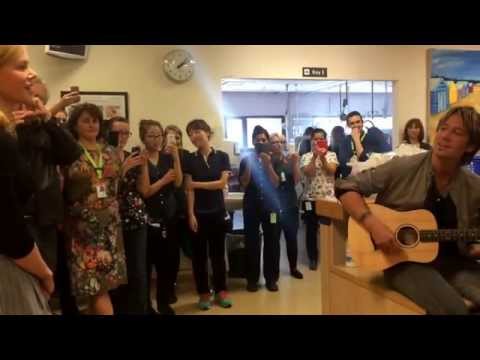 Keith will return to the United States to launch his Raise 'Em Up Tour in July. His latest single, "Somewhere In My Car," was recently released to country radio.