David Nail has announced via Rolling Stone Country that he will kick off his I'm A Fire Tour this fall. The tour begins September 11 in Oxford, Miss., and runs through November, with stops in more than 20 cities. Nail will be joined by special guest duo Native Run.
"It's so much fun to open up for big acts and know that there's going to be 5, 10, or even 15,000 people out there when you play, but it's always difficult to only play for 35 minutes," Nail said. "I've always felt like we benefit so much more when we can really lay back and play an entire 75 to 90 minute show. We can show the range of the past three records."
Watch the tour announcement below: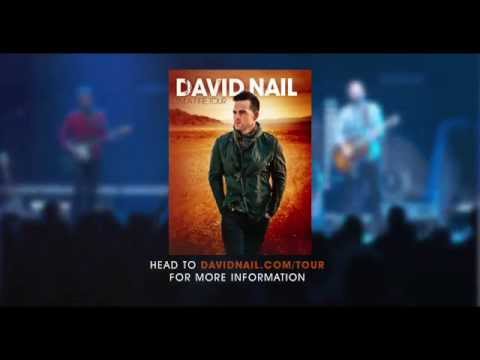 Nail has toured nonstop for the last year, headlining his own shows throughout the first part of the year before joining Darius Rucker's True Believers Tour and Lady Antebellum's Take Me Downtown Tour. His latest single, "Kiss You Tonight," is at radio now.